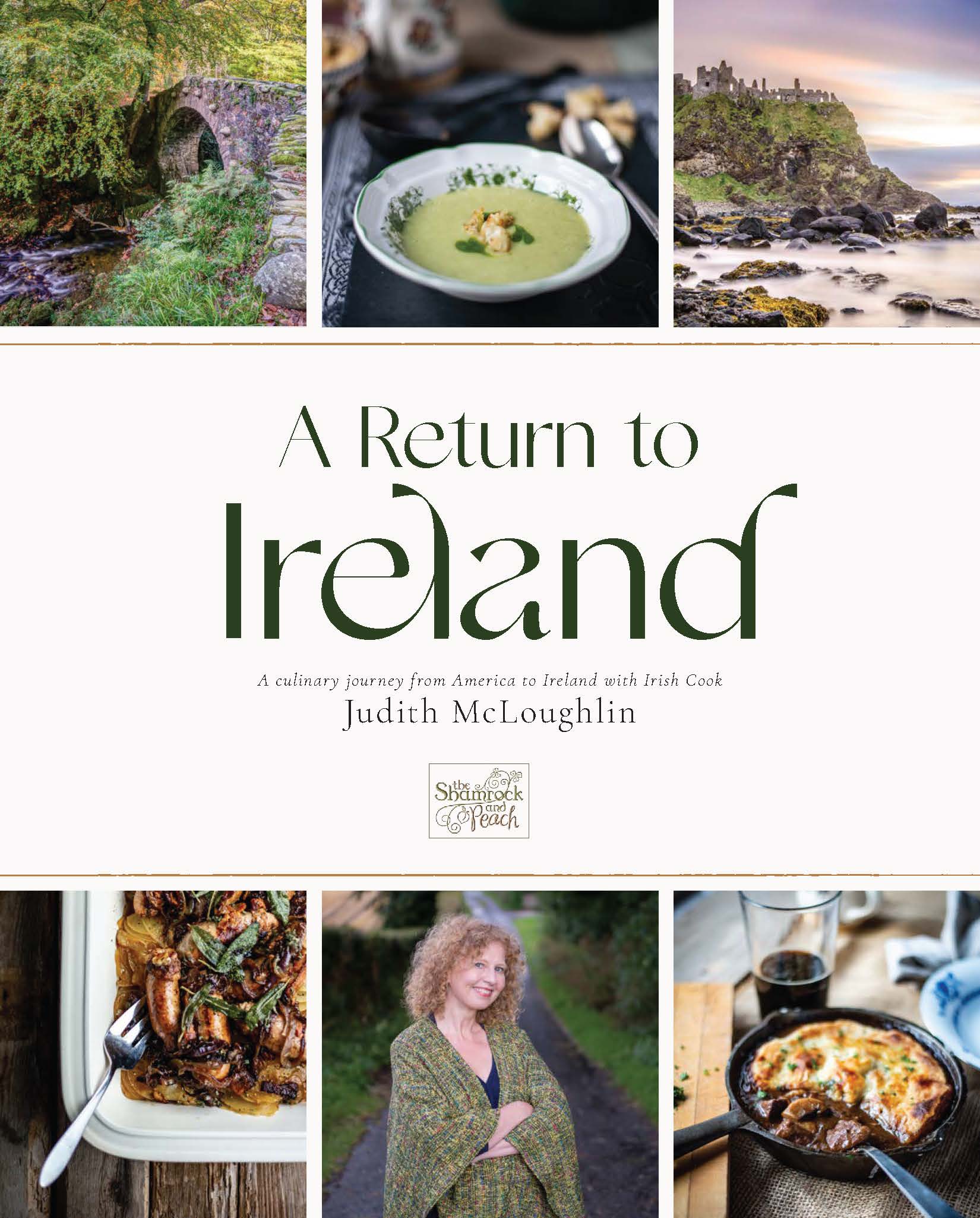 By Judith McLoughlin
A RETURN TO IRELAND
$28.99
A Return to Ireland showcases fresh, innovative food and drink recipes which celebrate Irish-American heritage as it weaves the culinary and cultural journey of these two places that the author have come to call home.
From the lush green fields of Gilford in County Armagh now settled in Atlanta, Georgia, author Judith McLoughlin shares her love of whole, fresh Irish ingredients with readers, sending them, one plate at a time, back to a simpler time.
By Judith McLoughlin
THE SHAMROCK AND PEACH
$30.00
The 2nd edition of our popular book is now available! We updated and redesigned the book with scores of new photographs, and stories, and we hope you enjoyed this wonderful new edition!
Order today at our discounted rate, and we will ship it to you FREE within the 48 states. (USA only) – shipping rates may apply to other destinations!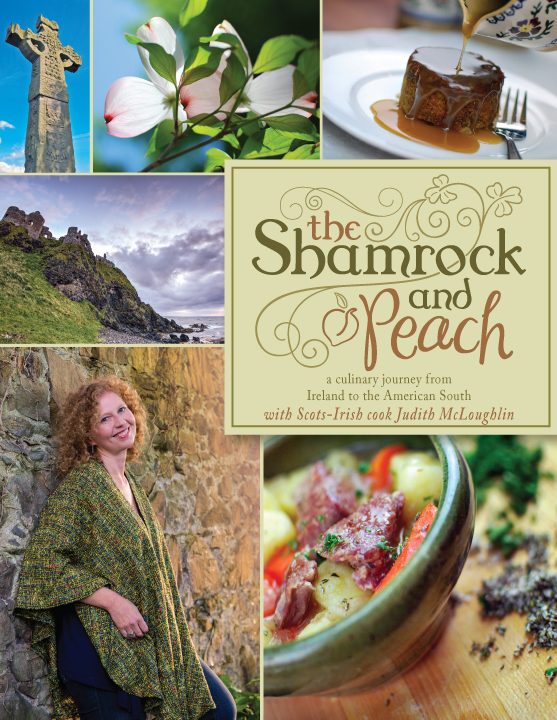 About The Author
JUDITH MCLOUGHLIN
Over the past 10 years, Judith McLoughlin has become one of the most recognized Irish faces and brands in Atlanta, throughout the American South and abroad. Judith grew up in County Armagh in the heart of rural Northern Ireland.
She is regularly asked to contribute to food columns in national newspapers and magazines on both sides of the Atlantic and also leads numerous discovery tours from the United States to Ireland each year, showcasing the beauty and sophistication of modern Ireland.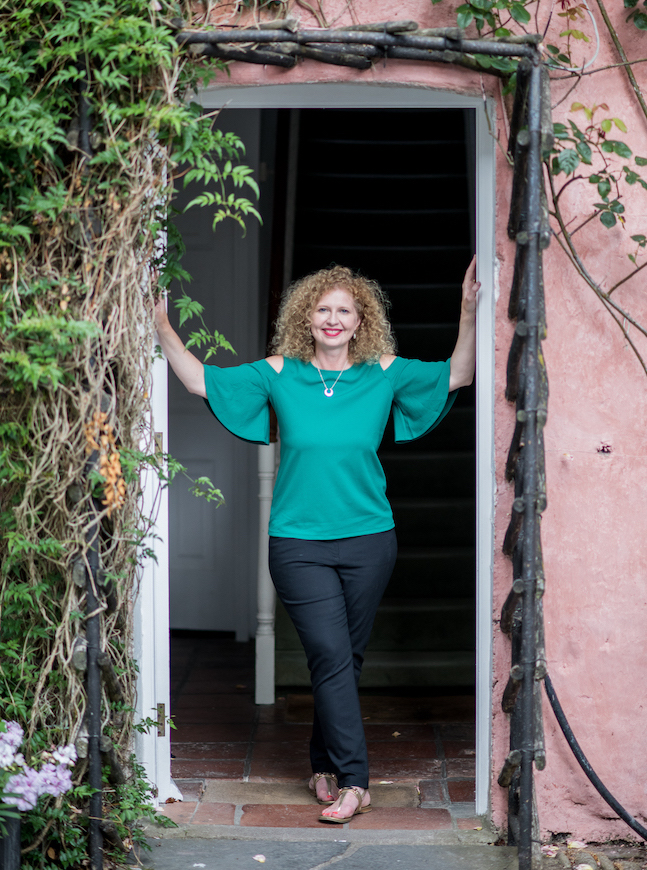 Author Judith McLoughlin is a transplant from Northern Ireland to the American south and she used her own journey to trace the origins of immigrant food. The result isn't just interesting and historical, but absolutely delicious.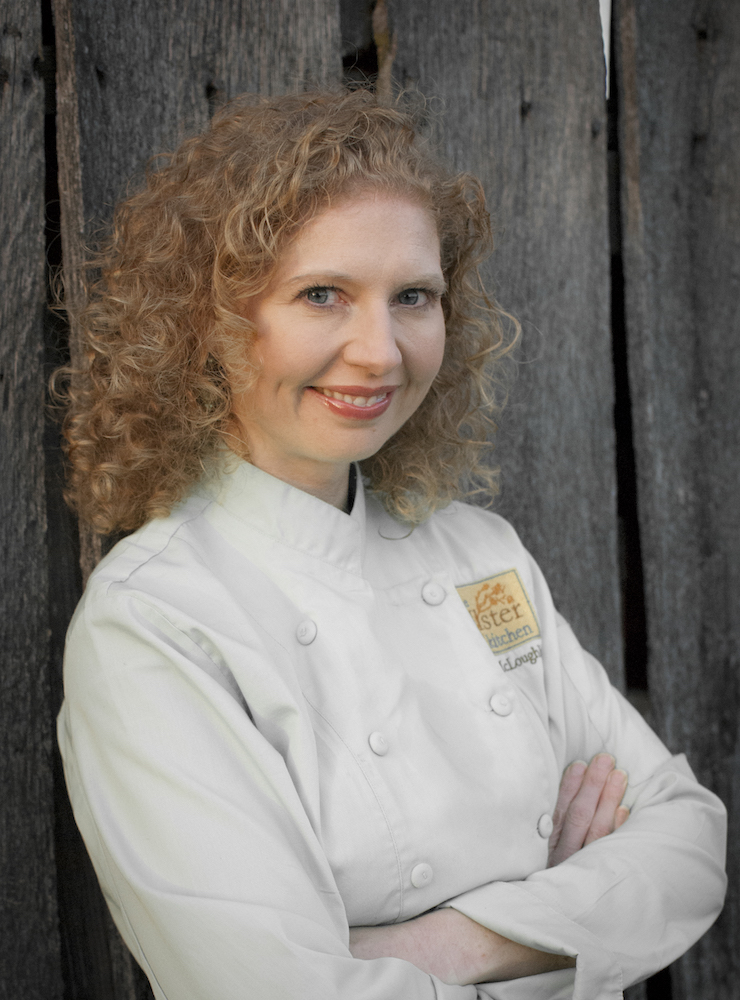 Her Expertise
IRISH-SCOTTISH CUISINE
Specializing in Scots-Irish cuisine, Judith has created her own unique food fusion by blending the techniques of her homeland with the new found flavors of the South to great acclaim.
Judith learned the techniques of the Scots-Irish culinary tradition from her family, who had generations of experience in the hospitality & restaurant business, before deciding on a move to the United States with her husband Gary. After spending a short time in the Boston area, they settled in Atlanta Georgia where Judith started her own gourmet food business called 'The Shamrock and Peach'.