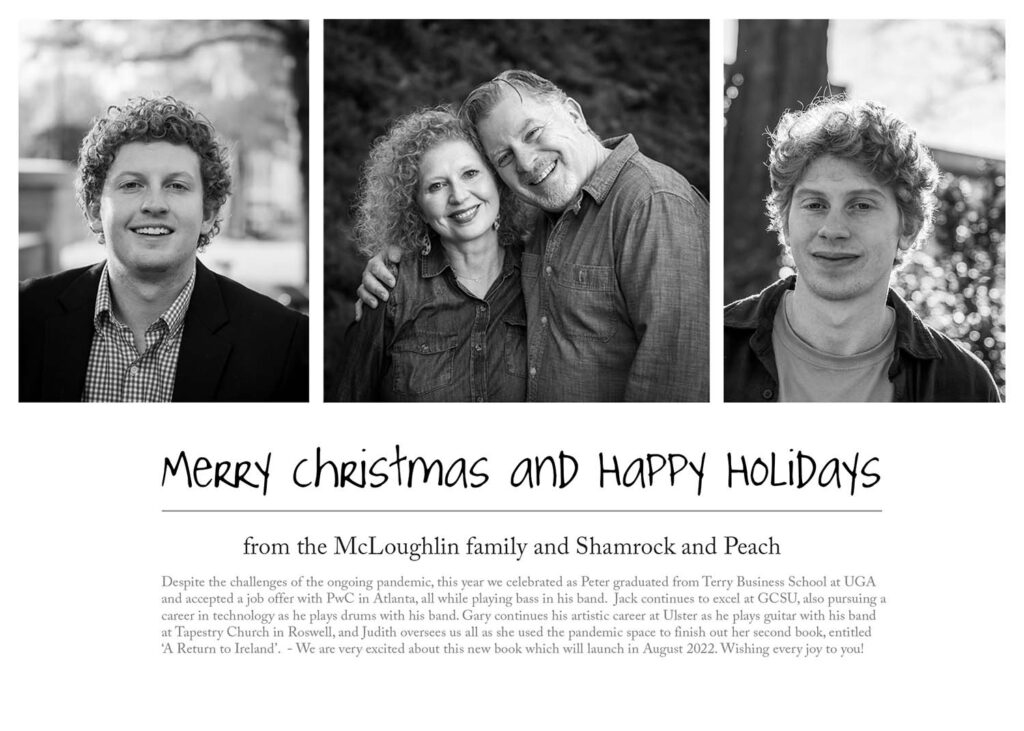 Wishing all my friends and followers a very happy, healthy and prosperous 2022.
Reflecting back on 2021, it's been another tough year for travel and cooking events, but as a new year approaches hope is the light that shines brightly towards our future. Our hearts are longing to experience new flavors, cultural experiences and new friendships. We are relaunching all our tours this summer to both Ireland and Scotland despite of the current set backs with Omicron, believing that this latest wave may be something that helps us end this pandemic sooner.
Our new cookbook 'Return to Ireland' that will be released in August 2022, will bring new cooking classes as we share new recipes that are a celebration of both my Irish and new adopted Southern heritage in America. So, please continue to follow and support our upcoming plans, events and travel adventures as we move forward towards recovery and restoration of all things Shamrock and Peach.
Once again, I am grateful for your kind words of encouragement from a like on social media posts to a card, phone call or email. I am looking forward to seeing many of you again face to face next year.
An Irish Blessing for the New Year
May Love and Laughter Light your days
and warm your Heart and Home.
May good and faithful friends be yours,
wherever you may roam.
May Peace and Plenty Bless your world
with Joy that long endures.
May all life's passing seasons
Bring the best to you and yours!
Sending all my love for a wonderful New Year 2022,
Shamrock and Peach (Judith)